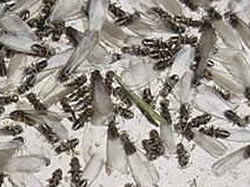 Why do you need an FHA Pest Inspection in CT?
The Federal Housing Administration, or FHA, insures mortgages throughout Connecticut and across the US. Though the program allows borrowers to obtain a loan with little or no down payment, the mortgage lenders require specific inspections, including a licensed FHA  Pest Inspection, to confirm the property is pest free to protect its investment. In CT, termites are a threat to properties. A  FHA  Pest Control Inspection helps aid in determining the property condition.
Is a Pest Inspection Required for FHA in CT?
Not all properties are subject to a pest control inspection under FHA.  In CT,  typically, properties that have been in existence for more than 1 year are require an inspection for active termites and other wood destroying insects.
The pest company notes any signs of wood boring pest infestation or conditions that are favorable for infestation. FHA will typically accept pest inspection reporst for 90 days from the date of the inspection.  After that they usually require an updated inspection be performed. FHA requires that the property be clear of any active termites and if any are found, then treatment is required and any damage must be fixed.
New homes have to be treated with methods approved by the International Residential Code (IRC) and the International Code Council (ICC) to fulfill the FHA requirement.
FHA Pest Control Treatment after the Inspection Report
For active wood boring termite infestations, CT properties must be treated by a licensed pest control company and the treatment must be verified prior to closing your loan. In addition, any damage caused by the wood-destroying insects must be repaired. Conditions favorable to termites that have been documented are either waived by the FHA underwriter or repaired depending on the lender.
Call to set up your FHA Pest Inspection today
888-558-1574