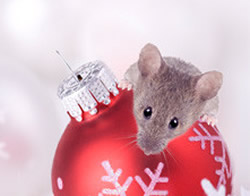 Pest Control Inspection CT: Keep Unwanted Pests from Spoiling Your Holidays. The holiday season will soon be upon us! A time when most of us will be decorating, baking and spending time with family and friends to share in the holiday spirit. Here are few simple tips to help you keep unwanted pests from spoiling your CT holiday fun!
Baking is a beloved holiday tradition in many Connecticut homes. Unfortunately your sweet treats can also attract pests. This time of year, be sure to clean keep an inventory of your pantry and cupboards, closely inspecting dry goods, such as flour, dry cereals, spices, candies and chocolate for pests.
Decorating is also a time for family fun in CT, however we do suggest that you shake and inspect live trees, greenery and firewood before you bring them inside. The are perfect hiding spots for pests such as spiders, rodents and ants. In addition, be sure to inspect your holiday decorations that have been stored away for most of the year before you bring inside. They can provide the perfect nesting spot for rodents as well.
In addition, pest-proof the rest of your CT home by sealing cracks on the outside, paying particular attention to gaps around utility or water pipes, and eliminating all moisture sites in basements, attics or near the home, such as clogged gutters. If you suspect a pest or termite infestation in your CT home, contact a licensed pest control professional to help you by performing a thorough inspection.